Swimming Pool
Consortium Trust is committed to ensure that all pupils get the opportunity to swim from the very start of their education and development. Skills and attitudes are learnt at this early age, and are the foundation on which children will build their aspirations, expectations, boundaries and healthy minds and bodies.
The ethos of our PE Team is "For all children to experience high quality physical education, school sport and physical activities, that will lead to a life-long participation."
The pool is located at Yoxford & Peasenhall Primary School and benefits the local community as well as all the schools within the Trust, Associated Schools, external organisations and those which simply wish to use this fantastic facility it provides an inclusive, accessible and value for money swimming facility.
The pool provides 'all-inclusive, all-weather, all-year facility',
ensuring physical education thrives within the community.
The pool's depth of 1.2m offers an ideal facility for younger children up to age 10 to learn and develop their swimming;

The pool is 6m x 12m and its capacity allows upto 24 swimmers to learn together;

The pool is heated to between 26c and 31c;

The pool has generously sized male and female changing rooms both of which contain showers and a toilet as well as an accessible facility;

The pool provides a private, secure and safe environment for swimming tuition, satisfying safeguarding and the protection of children and vulnerable adults which may not be available in public pools;

The pool provides schools and organisations an additional swimming provision to other local swimming providers, increasing water confidence, water safety and awareness in a suitably sized pool;

The pool can be used for Shallow Water Instructor Training, to schools and other organisations;

The pool can be used by individuals or groups for private hire, increasing access beyond the swimming time restrictions of public pools;
pool enquiries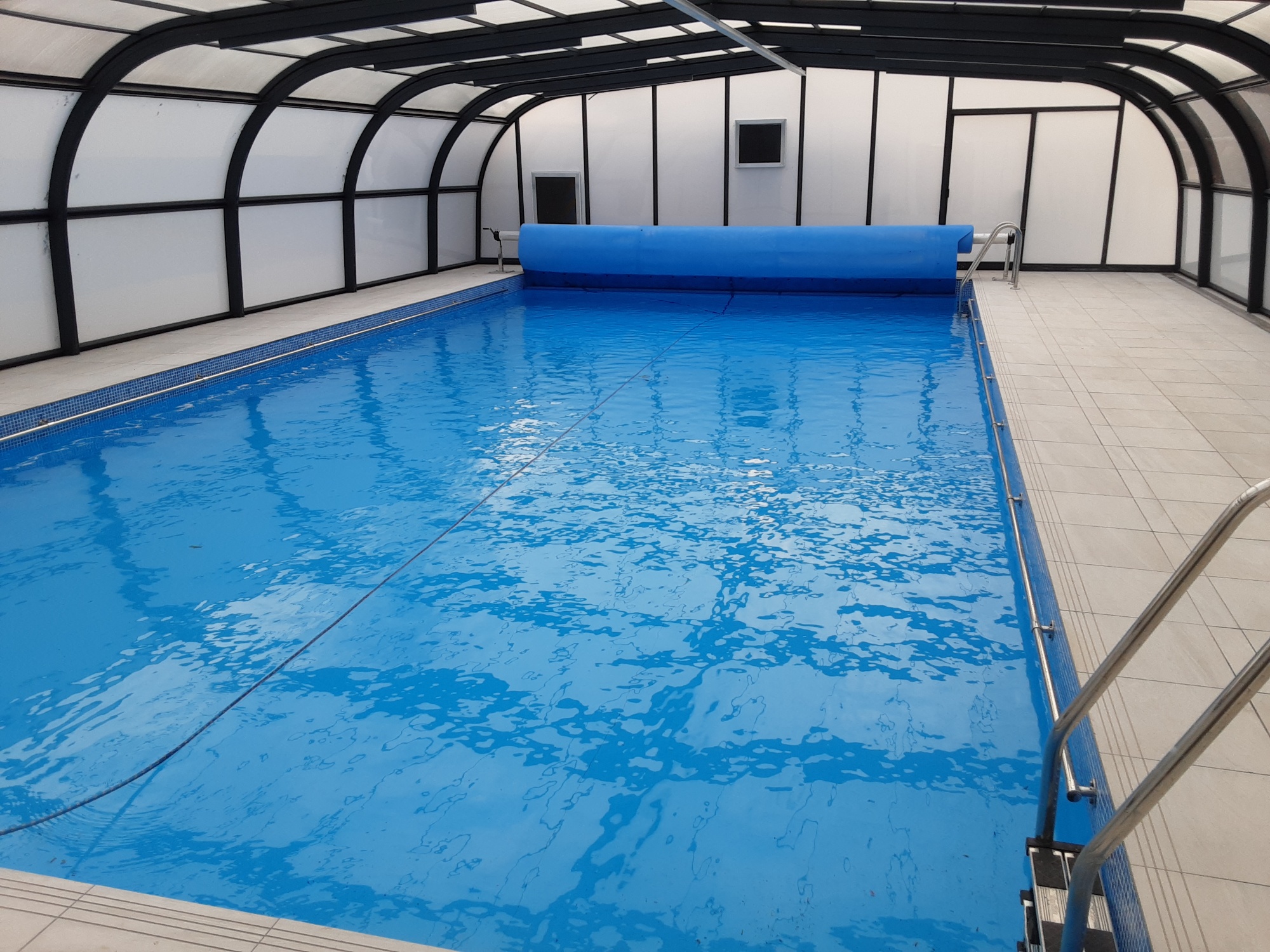 Please complete the relevant booking request form, which can be found as an attachment at the bottom of this page and return to Megan Miller via email to m.miller@consortiumacademy.org
If you have any questions and would like to speak to someone please call the Trust office on 01986 835670.
how the pool was funded
In December 2017, Yoxford & Peasenhall Primary School applied to a new government Healthy Pupil Capital Fund (popularly known as the 'sugar tax fund'), for investment to upgrade their existing in their swimming pool facilities.
We were delighted that our application was successful in securing £320,000 of funding, for the full refurbishment of the pool providing a temperature controlled, fully-heated, all weather facility, with new changing rooms, showers and toilets including disabled and baby changing facilities.