Castle Day for Year 1 and 2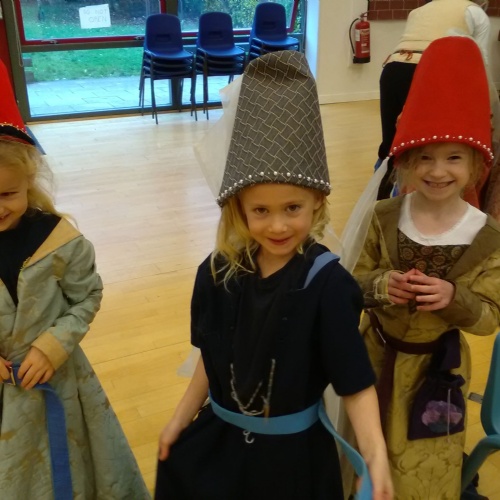 Year 1 and 2 enjoy learning what life may have been like if they had lived in a castle.
Wow! What an amazing Castle Day all of Key Stage One had. We loved being taken back in history to find out what life in a castle was really like with our friends from 'Happening History'. Here are some photos of what we got up to. We looked at historical artefacts and got to try on knights armour, old clothes and even churn cream to make butter. We also got to be risk takers and have a go at archery, something we've never done before. Some of us found it a bit scary but were very resilient and didn't give up, even when it was tricky to pull the bow back. We are now experts on life in a castle.